"Classification of Wetlands and Deepwater Habitats of the United States" (systems and subsystems)
To begin, click "Next Section--Marine System"
U.S. Geological Survey-Northern Prairie Research Center (includes illustrations)
Wetlands (U.S. Environmental Protection Agency)
Definitions/identification of wetlands, types, status, facts, reasons to protect them, functions/values, fish and wildlife, flood protection, shoreline erosion, water quality and hydrology, threats, economics, recreation and aesthetics, watershed planning, water quality standards, Clean Water Act, 404 permitting, financial assistance, mitigation, monitoring and assessment, restoration, awards, grants - and what you can do to protect wetlands.
Mind - Boggler

There are many names for various types of wetlands, depending upon the environment a wetland is in, the type of climate in the area, the type of vegetation that grows there, the level of the water, the types of animals it supports, whether the water is permanent or only there part of the year, the type of soil, and other variations related to region and local terms. A bog in one area could contain different types of plants than a bog in another area, depending on variances such as climate, for instance.

Therefore, the two definitions of those bogs
would not exactly agree with each other.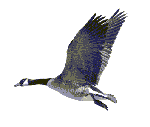 Click on our goose friend and catch a ride to the next page
to learn why wetlands are so important.
Mouse over images on the website to see messages - if you see a hand, click on it.