Watersheds, lakes, rivers, streams

Earth is a water planet

To view Earth from outer space you would think that the water resources were so plentiful that they could sustain all life forever. But, almost all of Earth's water is the salty water of the oceans. This water supports an incredible biodiversity of marine life, but humans and land-dwelling animals cannot drink it, and we cannot water our crops with it. Humans require fresh, clean water to drink, and can survive for only about one week without it.
Only a very tiny portion of all the Earth's water is fresh water, and an even smaller amount of the fresh water is available to us. Most of the fresh water is locked up in frozen glaciers, in humidity, or fossil water way deep in the Earth.

"The water cycle manifests itself through many processes and phenomena, such as clouds and precipitation; ocean-atmosphere, cryosphere-atmosphere, and land-atmosphere interactions; mountain snow packs; groundwater; and extreme events such as droughts and floods."
See graphic showing Conceptualization of the Water Cycle (U.S. Global Change Research Program).
---
AMERICAN RIVERS - Working every day for healthy rivers, abundant fish and wildlife, and thriving river communities.
| | |
| --- | --- |
| | Click on U.S. map for a look at the rivers in your region. |
| | The "Our Work" section contains information on America's Most Endangered Rivers, Clean Water, Dams, Wild Rivers, Sprawl, Water Scarcity, Endangered Species, Rivers of Lewis and Clark, Puget Sound Rivers, Community Watersheds, Army Corps Reform, and Science Advocacy. |
| | River Ecology 101 - Headwaters, Riparian areas, Instream flow, Wetlands, Floods and floodplains, Estuaries, What's a watershed?, Pacific salmon (includes graphic on the Problems for Salmon), American Shad, Clams and snails, and Exotic species. |
| | Photo album collections |
| | Water Conservation Tips |
| | River Facts and Primary Threats to Rivers |
| | Browse through the site for lots more information about rivers, and take action to protect our precious water resources. |
---
WATER SCIENCE FOR SCHOOLS (U.S. Geological Survey)
Water is essential to all life on Earth. What is water? Where does it all come from? How much water is there on Earth? Where is it located? Do you know where there are "rivers" of ice? Follow a drop of water in the ocean and see how it gets recycled. Maps and pictures help to explain everything there is to know about this precious resource. The U.S. Geological Survey Dept. collects tons of data about how our nation uses water. Each one of us is a part of that data, and we can all make a difference by helping to preserve and protect our water resources.
---
ENVIRONMENT CANADA: FRESHWATER WEB SITE (English and Français)
"Water is the Lifeblood of the Earth"
Click on various links and use arrows
See comprehensive Index of Subjects for a quick subject search (i.e., Acid Rain, Pollutants, etc.)
Why do people call water a "renewable" resource? See Frequently Asked Questions
Water Glossary
The Hydrologic Cycle graphic

World Water Supply - fresh and saline (salty) - The very small white area of the top of the world water column is fresh water, and the larger bottom green portion is salty water. The magnified portion of the top part (fresh water) shows approximately how much is surface water, snow and ice, and groundwater.
---
DRINKING WATER AND GROUND WATER -
Kids Section (U.S. Environmental Protection Agency)
Learn about drinking water and safety standards. Conduct some safe experiments. Click into activities and games and follow a drop of water from the source through the treatment process, see the water cycle, read some facts about water.
Once you use water, is it gone?
How long can a person live without water?
Is it OK to drink from my garden hose?
Is bottled water safer than tap water?
Should you use hot water out of the tap for cooking or drinking?
What is the only natural substance found on earth that can be found in solid, gas and liquid forms?
DOS AND DON'TS AROUND THE HOME
Be part of the solution, rather than part of the problem
Tips from the Environmental Protection Agency on what you can do to help protect surface and ground waters.
---
RIVERS OF THE SKY (NOAA)
"Atmospheric rivers" are part of the complex global water cycle, formed as part of the hemispheric conveyor belt that carries cold, dry Arctic air southward and warm, humid air from the tropics northward. This system helps create storms in the Pacific Ocean which transport moisture in the form of rain and snow to the western United States. The National Oceanic and Atmospheric Administration is conducting research into the dynamics required to generate atmospheric rivers. These studies will help in predicting weather, climate, and the likelihood of floods. And, also help improve management of our fresh water resources. See a satellite image of an atmospheric river that caused flooding in the USA in 2004.
---
STREAM BIOLOGY (Elementary through college-level)
Wonderful educational material about streams and rivers, written by a biologist.
Learn about the Plants and Animals, River Flow, Habitats, Food Web, and the
interrelationships among ecosystems. The scientific method of study is explained in the Science link. Click on Tell Me More links for more information, and scroll all the way to the bottom of the pages so you won't miss anything.
---
UNDERSTANDING LAKE ECOLOGY A lake ecology primer from Water on the Web (WOW)
Limnology is the study of fresh or saline waters in lakes, ponds, reservoirs, streams, rivers, wetlands and estuaries.
Learn about the physical, biological and chemical components of lakes. Definitions are provided for underlined words by mousing over the words (full glossary also available).
---
THE GROUNDWATER FOUNDATION
Groundwater Basics: Learn about groundwater, its importance, how you can help protect it, the hydrologic cycle (the water cycle), sources of contamination, and how water wells work . Water glossary is provided.
Click into Kids Corner and meet G. W. Gecko, a pretty amazing desert creature who is a natural at conserving water. Build an aquifer that you can eat!
(An aquifer is an underground geological formation able to store and yield usable water, generally found in rock, sand or gravel.)
---
WATER KIDS (Water Education Foundation)
"Did you know that the water you drank this morning might have been the same water a dinosaur drank millions of years ago?
---
WATER WISER
Conservation and water-related links
---
WATERSHED GAME

In the Watershed Game, you are responsible for making tough decisions which will affect the watershed areas of the lakes, rivers and streams in national parks, on farmlands, and in towns and cities. Answer the questions and see if you score well enough to be an ecologist, or low enough to be a mosquito! (Brought to you by Minnesota Ideas and Bell LIVE!)
---
CANADIAN HERITAGE RIVERS SYSTEM
In English and Français
---
EUROPEAN RIVERS NETWORK
RIVER SYSTEMS OF THE WORLD - Locations, length, drainage area, tributaries and other distinctive qualities. Click on river names for more information and learn about the health, history and people of the rivers.
---
NATIONWIDE RIVERS INVENTORY - NATIONAL PARK SERVICE
Over 3,400 free-flowing rivers with "Outstandingly Remarkable" values
---
WILD AND SCENIC RIVERS ACT - National Park Service
A brief history of the Wild and Scenic Rivers Act - Friends of the River
---
AMERICAN WATER WORKS ASSOCIATION

Water projects, activities, educational material, ways to help conserve and protect your drinking water, riddles, and links to online resources about drinking water.
---
Fresh Water - A Precious Resource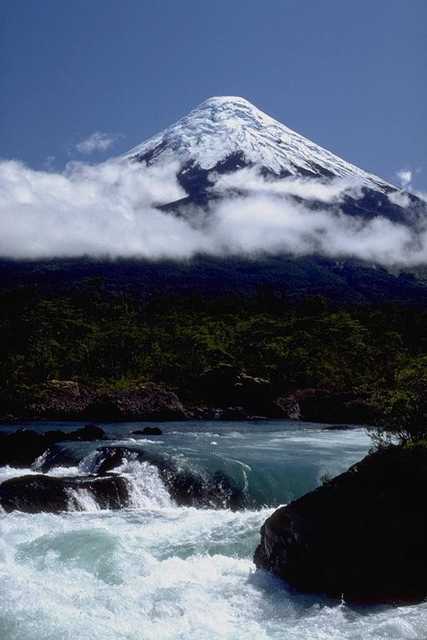 click on image
to continue on through Waterwebs
Resource links are found throughout the section
---
Also see additional information on Wetlands Resources and other pages.