ARTIFICIAL REEFS
NEW METHODS FOR HELPING CREATE AND RESTORE CORAL REEFS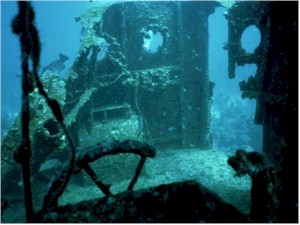 ARTIFICIAL REEFS - Some look at the placement of man-made objects in the ocean (on the seafloor, in the water column, or floating on the sea surface) as hard-surface opportunities for establishment of habitat for all sorts of plant and animal marine life to form highly complex community food chains. Others believe dumping junked items in the ocean is just an easy way to dispose of scrap material - a waste disposal activity under the umbrella of artificial reef construction.
All kinds of material has been sunk and designated as artificial reefs, such as:
- concrete objects
- steel structures
- old wrecked cars
- huge bridges
- airplanes
- old tires
- military tanks
- junked appliances
- docks
- old boats
- ballistic missiles
- decommissioned ships
- and obsolete oil rigs!
Thousands of objects have been purposely sunk offshore in different areas of the ocean; in many cases primarily to enhance recreational opportunities for saltwater fishing and sport diving. These activities generate millions of dollars in revenue.
Where environmental laws are in place (varying laws according to specific areas) these materials should be environmentally safe and not harmful to ocean species, they should be sunk in areas where they won't disturb already naturally-occurring habitat, they should not create hazards for navigation, or create the potential to trap divers or marine vertebrates. Proponents say that disposing of these items for this purpose saves landfill space, generates revenue from offshore fishing and diving, enhances fish stocks, reduces pressure on natural reefs by providing alternate areas for SCUBA diving and sport fishing, and it is a highly cost-effective way of getting rid of no-longer-useful objects. Others point out negative aspects in that some of those materials have rusted away, broken loose from storm and wave action, sunken into the sand, and many have leached and leaked harmful, toxic chemicals into the ocean waters.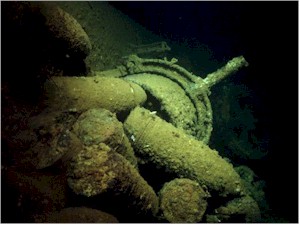 Ocean Conservancy - Read their opinions on the pros and cons of artificial reefs.
The Society for Ecological Restoration has honored Dr. Thomas J. Goreau and Wolf Hilbertz of the Global Coral Reef Alliance for their work in the use of solar panels to grow large limestone structures in the sea which facilitate the growth of corals and provide habitat for fish and other coral reef species. This method for restoring and creating new coral reefs is sustainable, environmentally safe, and economically and biologically feasible. Coral reefs are one of the most complex ecosystems. They are probably the most important marine ecosystems. They not only protect and nurture sea life, but also protect shorelines from destructive erosion. (Much more information can be found on the Global Coral Reef Alliance link on Reef Resources)